How does Mercari leverage generative AI and large language models? The stated mission: "create new customer experiences and business impact" and "dramatically improve companywide productivity."
Mercari announced the creation of a new dedicated generative AI/LLM in May 2023. Yuki Ishikawa (@maze), who has led the Mercari Shops business as Representative Director and CEO of Souzoh, launched the team and leads it. Up until now, Mercari has used AI in a wide range of areas, including marketing and customer support, as well as UI/UX. Ishikawa proposed the launch of the Generative AI/LLM Team at a managerial meeting, believing it would become one of the pillars of Mercari's AI utilization. We asked Ishikawa about his thoughts on this technology, what he has seen in the past three months of work, and the team's longer-term prospects.
Profile
Yuki Ishikawa | Mercari VP of Generative AI / LLM

After graduating from the University of Tokyo, was hired by Nintendo Co., Ltd in 2012. Joined Moi Corp (TwitCasting) in 2014, where he was involved in various development and product launches. Hired by the former company Souzoh, Inc. of the Mercari Group in June 2017. After moving to Mercari, Inc., became VP of Product at Merpay, Inc. in July 2020. Appointed Representative Director and CEO of Souzoh, Inc. in January 2021. Received concurrent appointment as VP at Mercari, Inc. in July 2022.
Ishikawa felt that "this is an area Mercari definitely has to move into."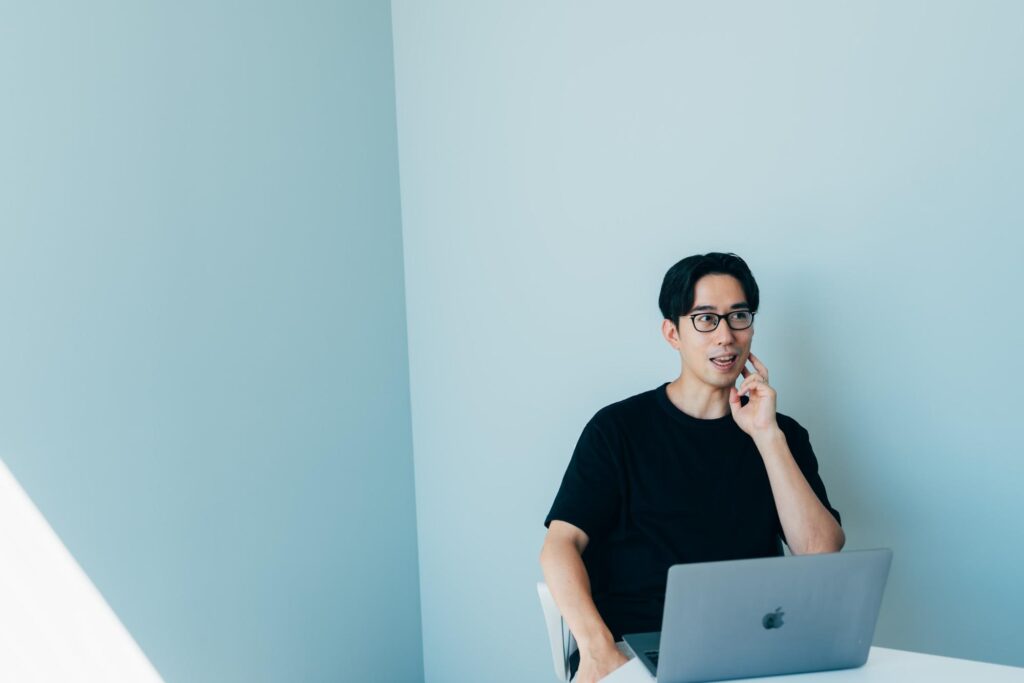 Yuki Ishikawa | Mercari VP of Generative AI / LLM

ーーMercari's dedicated Generative AI/LLM Team was created in May 2023. Tell us about the background and purpose behind it.
Ishikawa:Although we officially launched the dedicated Generative AI/LLM Team in May, we had been working on the concept since February 2023, and I had personally been paying attention to it following the emergence of Stable Diffusion in the summer of 2022 and ChatGPT at the end of 2022. I toyed with various ideas and came up with some that we could use in Mercari's business and internal operations, so I made a proposal at a managerial meeting. I said, "This is an area Mercari definitely has to move into." That was what led to the team's creation. In the spring of this year, there was a lot of uncertainty about generative AI, so we started by creating a small, dedicated team that could act quickly and flexibly.
The Generative AI/LLM Team's mission is twofold: 1) maximize business impact by creating new customer experiences using generative AI technology, and 2) dramatically improve company-wide productivity.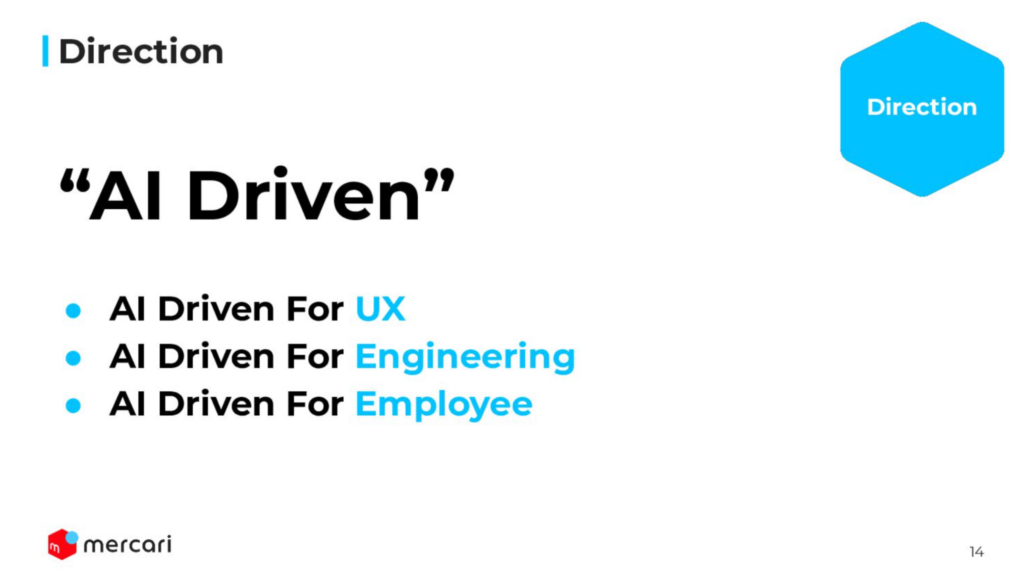 The presentation at MS Build Japan 2023

Initially, we had full-stack engineers who had been involved in ML projects join us. Currently, the team consists of engineers, designers, and BizOps members. We also continue to hire engineers.
Introduction of GitHub Copilot to improve the development experience for engineers
ーーA few months have passed since the AI/LLM team was created. What are some specific things you've done?

Ishikawa:First, in connection with our mission to dramatically improve company-wide productivity, we introduced GitHub Copilot for our engineers' development experience. It's a programming support tool that uses AI to suggest the optimal code. It generates code from comments and completes code in progress to improve the development experience. GitHub Copilot makes development more productive. After introducing it, some engineers, according to official statements, finish tasks twice as fast. In the future, I think we'll see a big difference between companies that use GitHub Copilot and those that don't, and we have a lot of engineers, so that's why we started using it. The Generative AI/LLM Team spearheaded the project, the Corporate Engineer Team took the lead, and in June, the tool was made available to engineers who want to use it.
We have identified three risks of concern when using GitHub Copilot. The first is legal risk, including copyright infringement and violation of open-source licenses. The second is reputational risk linked to legal risk. And the last is the risk of data breaches containing internal company code through GitHub Copilot.
After making various verifications, we have concluded that by setting certain restrictions, there are no problems with using GitHub Copilot, and now any engineer at Mercari can use it. Although we haven't yet completed full verification since its introduction, we have received feedback from senior engineers that "it has made things a lot easier," and from those with relatively short engineering experience that "it's like a textbook I can use when I'm having trouble." Even those who aren't purely programmers can write reasonably clean code, so I feel that the tool is beneficial to a wide range of members involved in development.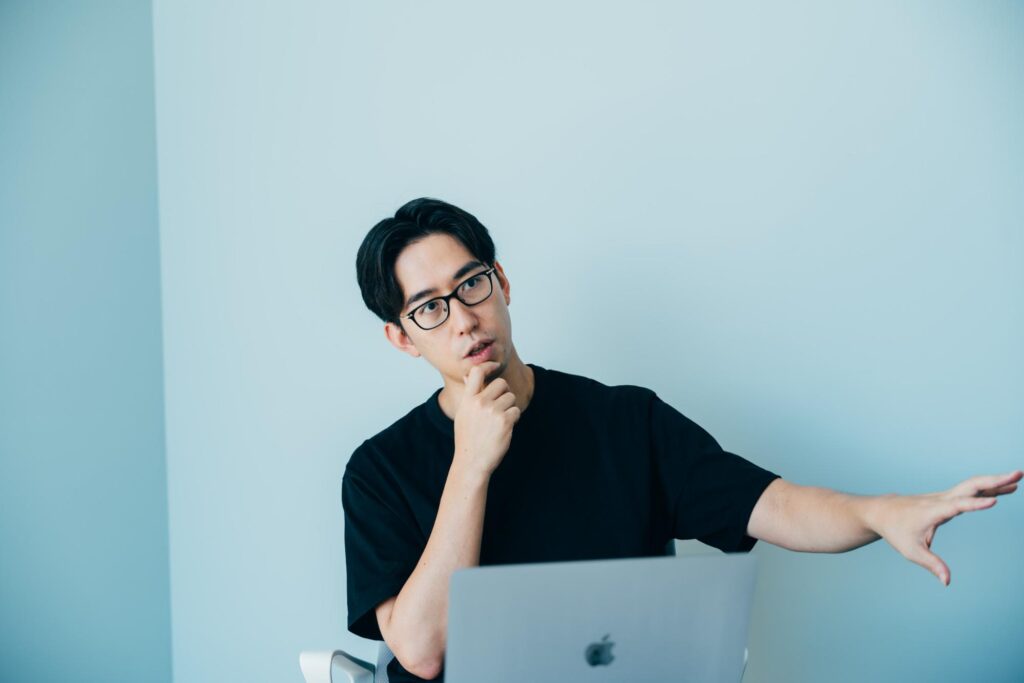 A new experience for customers allowing them to search for items with natural language
ーーA ChatGPT plugin was announced in July 2023.
Ishikawa:E-commerce sites, including Mercari, generally focus on keyword searches when customers have some idea of what they want and displaying recommended items based on search history.
However, with the introduction of this plug-in, customers can now search for items by interacting with ChatGPT. This functionality is different from previous customer experiences because it allows users to search for items through natural conversation, even if you're not thinking of a specific product. For example, you can say, "Tell me what I need to go camping for the first time," or "What gift would make a five-year-old girl happy?" Depending on the results of our upcoming verifications, we are considering implementing this feature in the Mercari app, too.
After we introduced the plug-in, my honest impression is that customers are using it more than I originally expected. Currently, the ChatGPT plug-in is only available to users of the paid version, ChatGPT Plus. These are mostly men in their 30s and 40s, and they often use it to discuss gifts for their daughters or partners, or to narrow down itens for hobbies related to electronics and cameras. It's certainly very useful to be able to use natural language to narrow down items in terms of complex features in gadgets and home appliances. ChatGPT's suggestions also contribute to the influx of users to Mercari. We'll continue to track the data.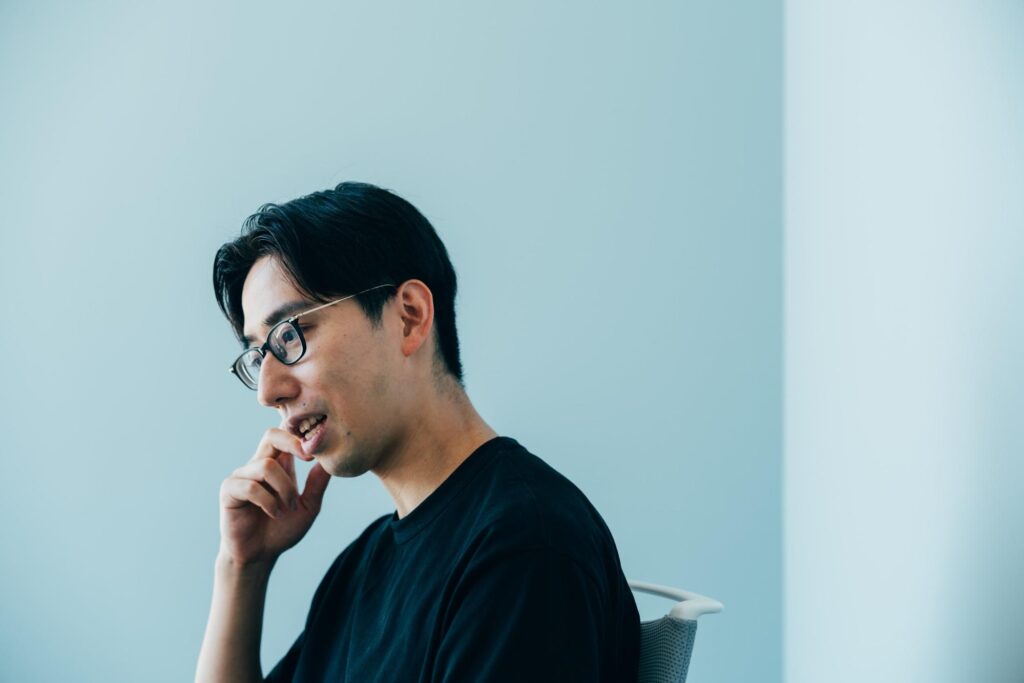 Utilizing generative AI creatives for hiring and marketing
ーーOn X (formerly Twitter), you have uploaded hiring creatives utilizing generative AI. Looking ahead, how do you see its use for creatives?




Creatives to recruit engineers

Ishikawa:First, as a test, I generated creatives to hire Generative AI/LLM Team members and posted them on my X account for a few days. These images are creatives that generative AI made, with text added by a designer to match the background. Right now, people are involved a bit, but I think that in the future, we'll be able to generate whatever creatives we want just with text instructions.
Looking ahead, we'll consider using generative AI for campaigns and ad creatives.
Specifically, we're working on generating ad creatives based on data from previously well-received Mercari advertisements to see if we can use them in digital and OOH (out-of-home) ads. Currently (as of October 3, 2023), we're running a Halloween commercial for Mercari outside around Shibuya Station. The creatives for this promotional video were actually produced by generative AI.


Mercari commercial airing at the Shibuya scramble crossing.

We are also working on possible ways to use this technology to generate trading card creatives. Although we can't use images of actual cards in advertisements due to copyrights, we're considering the possibility of using AI to generate creatives that look like trading cards and that we can use in advertisements and elsewhere. We're also working on the legal aspects, and we hope to release this soon.
This next half year will be a phase with many challenges and a mix of successes and failures
ーーWhat else does the Generative AI/LLM Team want to try and do?

Ishikawa:During the next six months, we will continue to experiment in all areas to see what kind of experiences we can create with generative AI and what impact we can achieve.
During these six months, it will be important to take on as many challenges as we can in as broad a range as possible, with the idea that it's OK to fail half the time. As a result, we'll probably see where generative AI/LLM will succeed and where it won't. I think we need to plan some action and ascertain if and how we need an evaluation layer, a platform layer, and an ML Ops-like organization.
While the introduction of the technology into our services and its business impact are of course important indicators, we also consider it a very important mission to promote the understanding of the technology within Mercari. A year from now, generative AI/LLM should be a more core technology in Mercari's development experience. We are aiming for a state in which generative AI/LLM is not only in the UI/UX (for example, to streamline transactions), but also in back-end algorithms.
ーーWhat do you think the AI/LLM team's composition will look like moving forward?
Ishikawa:While we will continue to promote agile technology exploration and product development with a dedicated team, and in the longer term, we hope to advance our work so that every member of Mercari can make use of generative AI/LLM.
In the future, we are also considering whether to develop our own generative AI model inside Mercari. Beyond the company, we want to also look at widespread possibilities for partnerships outside the company.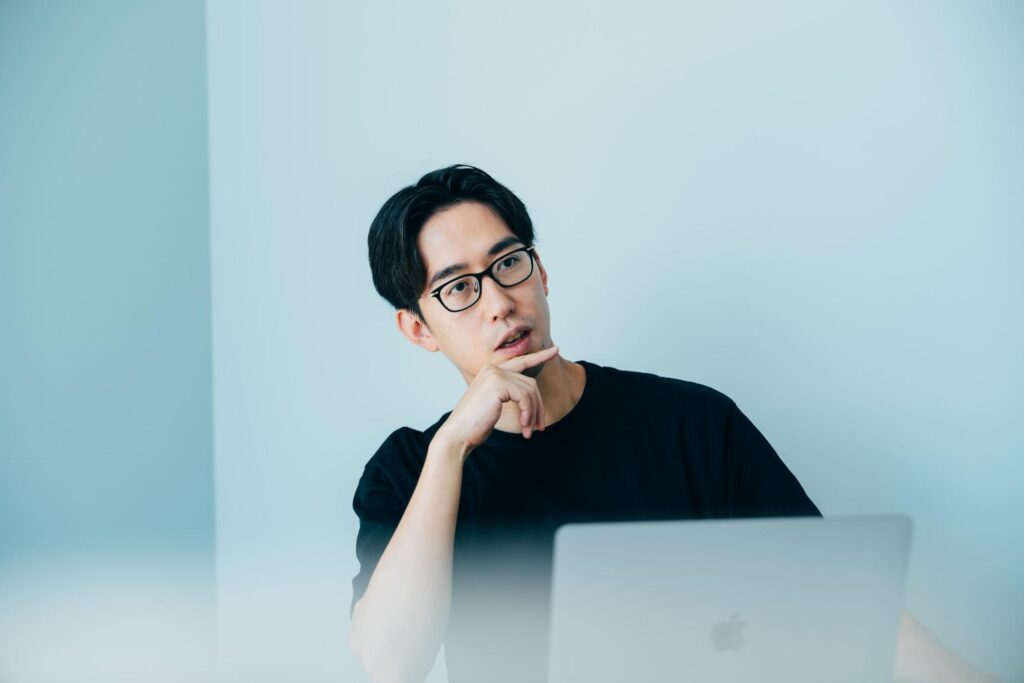 Mercari's appeal is that we can enable direct feedback while utilizing a wealth of data
ーーWhat is Mercari's appeal as a place to explore generative AI/LLM possibilities?
Ishikawa:There are two appealing reasons to work on AI/LLM at Mercari. First, our company has a wealth of data. AI products are dependent on the amount of data they can use. On that point, we can handle a large amount of data we've accumulated at Mercari. The second reason is that we get a lot of direct feedback as a result of the distribution of the systems we've created. I feel that these two factors are strong reasons for us to develop AI-powered services.
There are many things we can do with generative AI in areas related to our customers. I think we will see major changes in the way we work with regard to improving productivity at the company. Mercari currently has over 2,000 employees, all of whom are highly IT literate, and we are in an environment where we can experiment with a variety of approaches. At Mercari, I believe we can study business design and organizational design using generative AI/LLM, so I want to move fast on PoC.
In fact, the theme that we will dramatically improve companywide productivity was added to the mission at my request. The environment within the company is conducive to technological trial and error, making it easy to take on new challenges. I also believe that changes to our employees' workplace environment will make us more familiar with generative AI/LLM and further the technology's spread.